Who our clients are:
They have an urgent problem that has persisted for years; the status quo is strained and unsustainable.
Previous efforts to solve the problem have failed.
What's at stake is the very future of the enterprise or the public good.
Communication among key stakeholders is broken; they generally only interact through lawyers.
No one is in charge of the real problem.
We have helped companies like World Bank, NASA, Verizon, The Delta Dialogues, Sacramento-San Joaquin Delta Conservancy, and Southern California Edison. Contact us today and let's talk about how we can help you.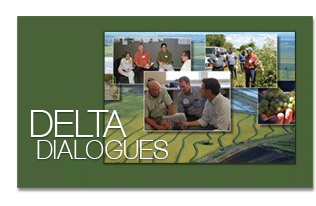 Tackling a Wicked Problem: Water Issues!
How the Delta Dialogues Project Is Using Dialogue Mapping to Build Shared Understanding
"This is the story about how Dialogue Mapping has been used to support a six-month process among litigious stakeholders embroiled in a Wicked Problem: What to do to protect the largest source of fresh water in California? " Read the original article. Download the PDF.
---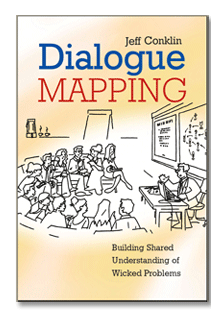 How to Address "Wicked Problems": Use Dialogue Mapping to Build a Shared Understanding and Evolve a Group's Thinking.
An exciting article from the Patricia Seybold Group on "Wicked Problems" and Dialogue Mapping!
"As the issues we deal with become increasingly complex and intractable, we need better ways for people to cope with complexity. One really powerful approach is to capture the evolving shared mental model of a group of people who are co-designing solutions." Read the original article. Download the PDF.